Our sample service
We always recommend that you order a few samples when choosing fabrics, wallpapers or trimmings. We do our best to ensure the images on our website are of a high quality, but for seeing the true colour and texture of your chosen design, there's no substitute for a sample. Samples can also be used to create moodboards or schemes for your interior design project.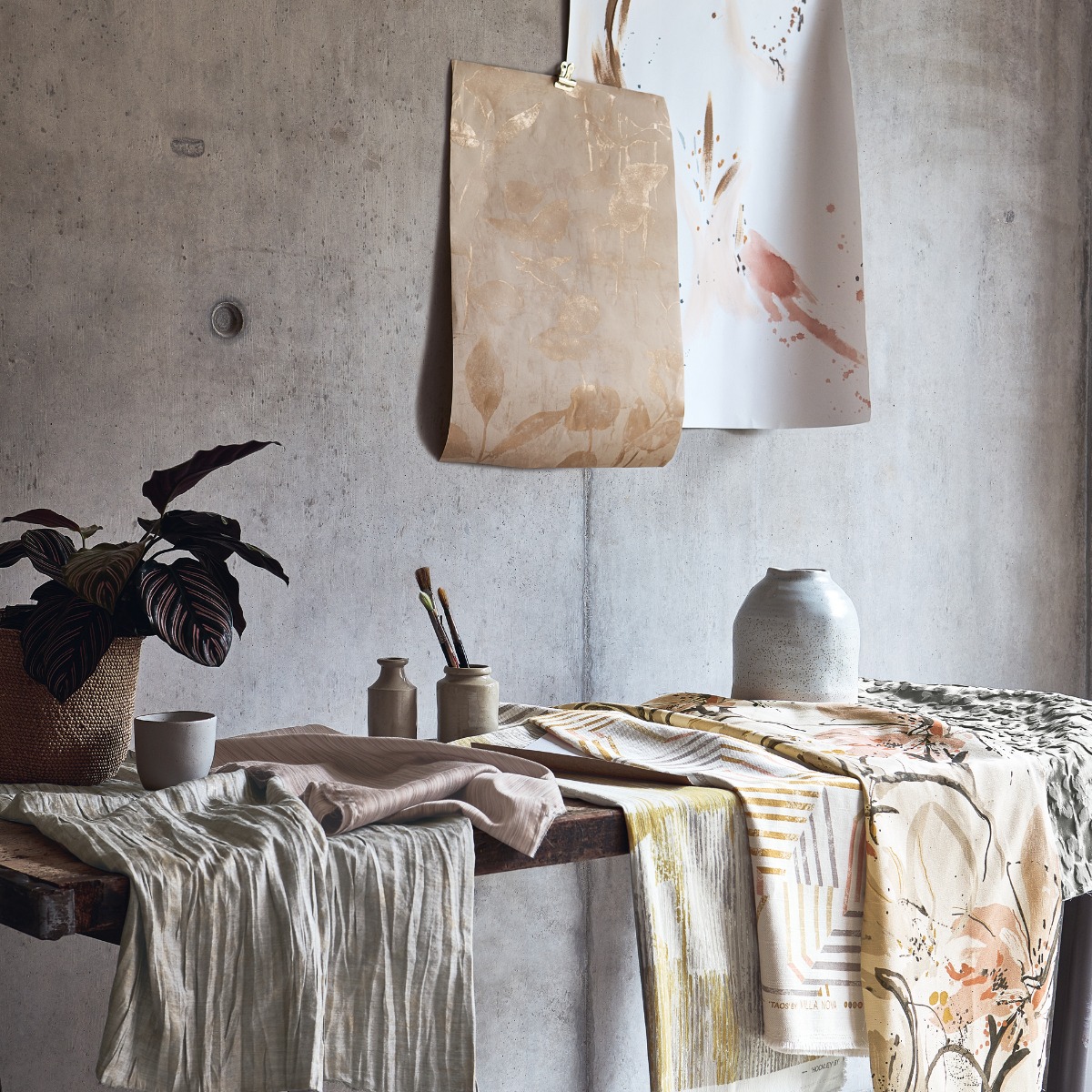 We offer two free samples for every new customer across our fabric, wallpaper and trimmings collections, excluding Lewis & Wood, Missoni Home and MissPrint. Additional samples are charged at 75p per sample.
Do you offer samples of your other products?
Yes. We also offer samples for our range of linings and metal/wooden curtain poles.
How do I order samples?
It's simple to order a sample - when you find a product you like, simply click the 'Add a FREE sample' icon and it will be automatically added to your bag.
How long will samples take to arrive?
We send samples out as quickly as we can and they typically arrive in 3-5 working days in the United Kingdom and 5-8 working days everywhere else.
What size are samples?
Samples vary in size depending on the brand but our standard wallpaper samples are typically A4 and fabric samples A6. Larger samples are available for some wallpaper ranges; where these are available they can be added as an upgrade in the shopping bag.
We also offer large returnable samples for patterned fabrics which can be selected as an upgrade in the shopping bag.
What are returnable samples?
Returnable samples (also known as "appro samples") are available for patterned fabrics and are generally large enough to see the whole pattern. We recommend upgrading to this type of sample for fabrics with larger pattern repeats.
Returnable samples must be sent back to us within 14 days of receipt. We'll include a reply-paid envelope when we send the samples out to you. We charge a £15 deposit for returnable samples which is refunded when we receive the sample back within the specified time frame.
In the case that a returnable sample is not sent back to us within the given time frame, your deposit will not be refunded and in some cases we may need to make a further charge based on our suppliers terms.
Read next
Our most popular advice articles